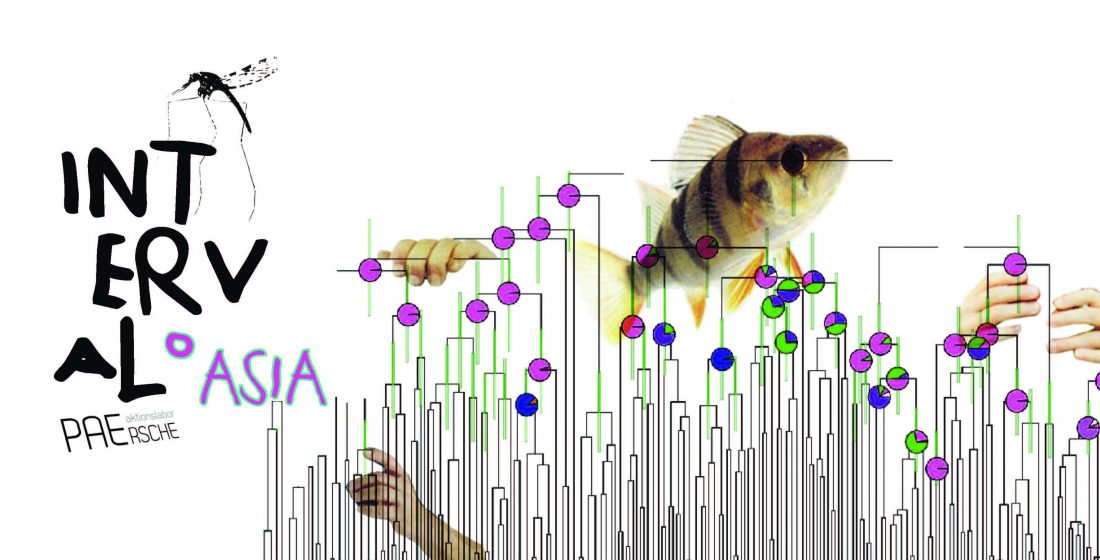 Interval °Asia | Performance Art | 26.10.2018 | Essen, Germany
Feel warmly invited to INTERVAL °Asia!
26th October 2018 :: 3pm
PAErsche Open Source Group-performance
at the Zeche Zollverein in Essen, Germany
Interval °Asia is part of the project Art of Encountering VII by Boris Nieslony.
For this edition we invited the following asian artists:
Chakkarit Chimnok
Pattree Chimnok
Jeremy Hiah
Tokio Maruyama
Watan Wuma
Yeh Tzu Chi
Liping Ting.
info: +49 176 23512133 / www.paersche.org & facebook
With support from: Kulturbüro Essen, Kunsthaus Essen, and Ministerium für Kultur und Wissenschaft des Landes Nordthein-Westfalen.