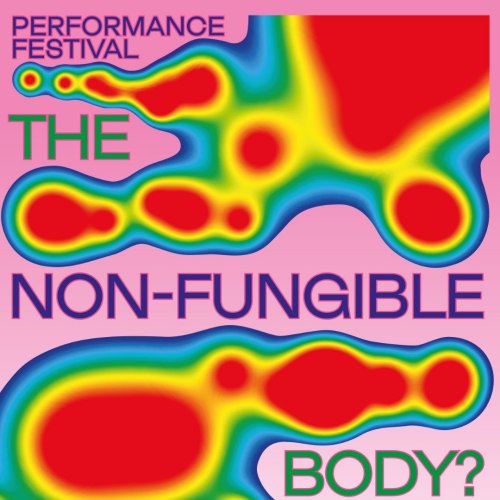 THE NON-FUNGIBLE BODY | 17. – 19.6.2022 | Linz, Austria
Linz hat ein neues Performance-Festival: THE NON-FUNGIBLE BODY – Performance und Digitalisierung.
Es bringt Künstler:innen zusammen, die die kulturelle Bedeutung von Live-Performance in der (Post-) Pandemie Zeit thematisieren.
Ein besonderer Schwerpunkt liegt auf den Möglichkeiten, die digitale Medien und das NFT-Format für die Konzeption, Dokumentation und Verbreitung von Performance-Arbeiten eröffnen. Die Aufführungen finden im OK und im Linzer Musiktheater statt. Öffentliche Talks, ein Workshop und eine Publikation ergänzen das 3-tägige Programm. Wir laden ein, den Arbeiten der internationalen Künstler:innen mit Interesse und Offenheit zu begegnen.
Kuratiert von Freda Fiala & River Lin.
Teilnehmende Künstler:innen: Cibelle Cavalli Bastos, Marita Bullmann, Yun-Chen Chang, Beatrice Didier, Jan Hakon Erichsen, David Henry Nobody Jr, Sara Lanner, Sajan Mani, Boris Nieslony, Yiannis Pappas, Jianan Qu, Xavier Le Roy, Sarah Trouche, Xie Rong (Echo Morgan)


more infos:
https://ooekultur.at/event-detail/performance-festival-the-non-fungible-body