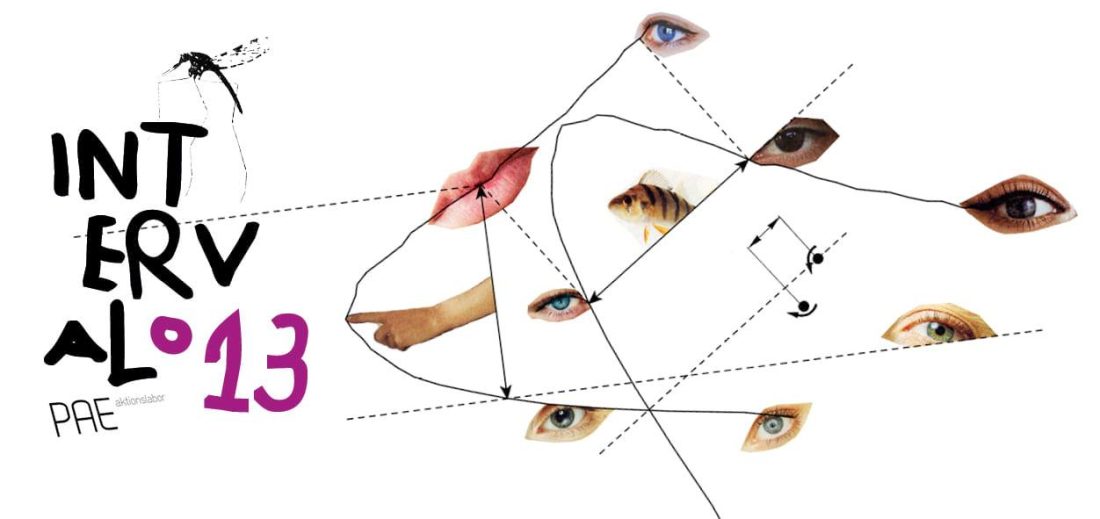 INTERVAL °13 | 9.9.2023 | Essen, Germany
Since 2013 INTERVAL offers a platform for international performance artists to meet and exchange ideas, strategies and concepts.
For this edition thirteen international artists will be invited to INTERVAL°13 to explore the public space in Essen with all its multifaceted diversity and bring it together in a 3h long Open Source Group Performance.

So, come and see Performance Art which will expand the the public places with multi-layered, processual, political and poetic images.
City Center Essen (Hirschlandplatz)

Saturday:
9th of September 2023 – 3-6 pm

with

selina bonelli
Marita Bullmann
Roberta de Lacerda Medina
Kirsten Heshusius
Lorena Izquierdo
Boris Nieslony
Christiane Obermayr
Carlotta Oppermann
Thomas Reul
Evamaria Schaller
Ivo Schneider
Klaut
Stephan US


  free entrance

contact on the way: +49 176 23512133

With friendly assistance of Kulturamt Essen.